Technical Team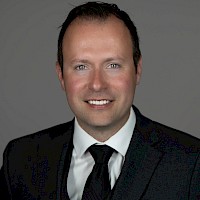 Brian May, P. Geo
President
Brian May is a professional geologist with over 15 years of mineral exploration, mining project development, mining project evaluation, advanced geological modeling, technical writing, and production geology experience throughout B.C., Nevada, Arizona, and California. He holds a Bachelor of Science in Earth Sciences from Simon Fraser University.
Brian was a Senior Geologist with Elko Mining Group, where he was a key member of the Geology team helping advance and optimize several high-profile gold projects in Nevada including Goldfield, Ruby Hill, Spring Valley, and Pinson, and Mineral Park in Arizona. He has also previously held roles with New Gold Inc. as an Ore Control Geologist and Exploration Geologist, where he helped increase resources and reserves through drilling and modeling at the Mesquite Gold Mine in California and the New Afton Copper-Gold Mine and Blackwater Gold Project in BC.
Brian is a registered Professional Geoscientist with the Engineers and Geoscientists of British Columbia (EGBC) and is also a Director with North Valley Resources Ltd.